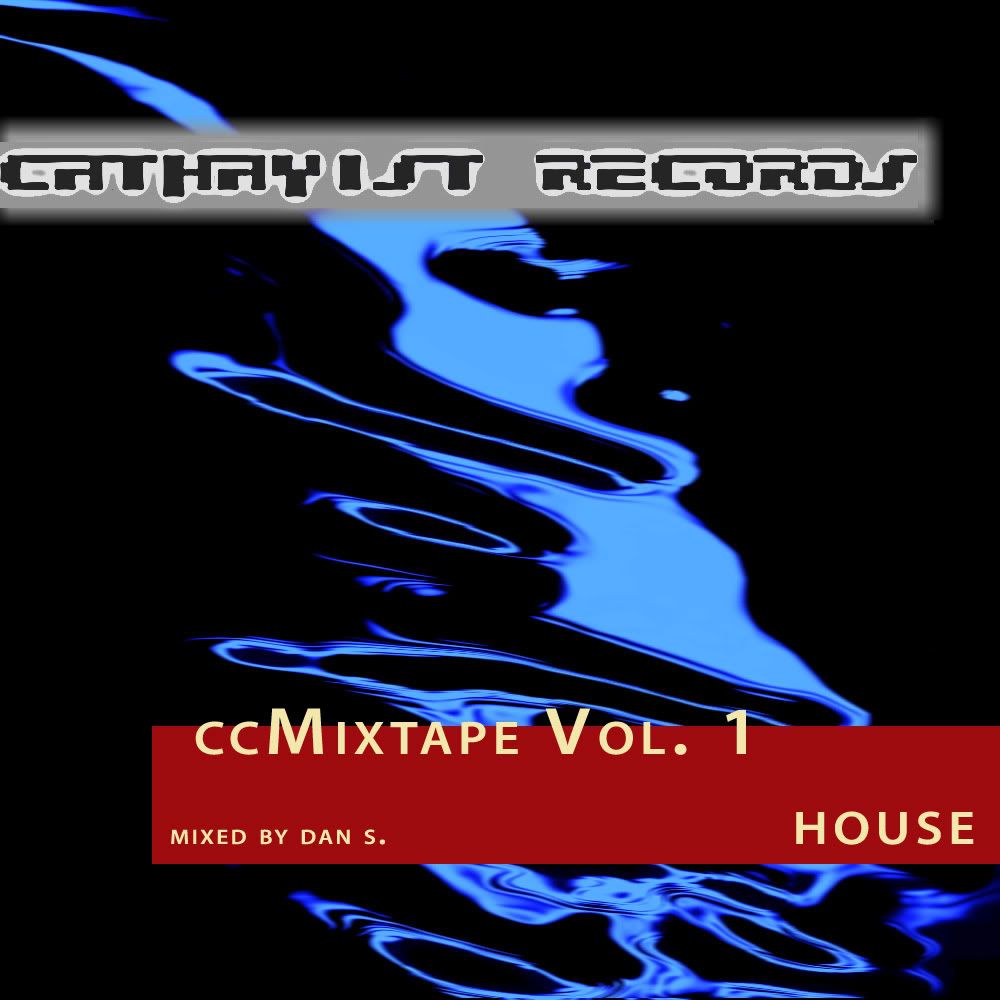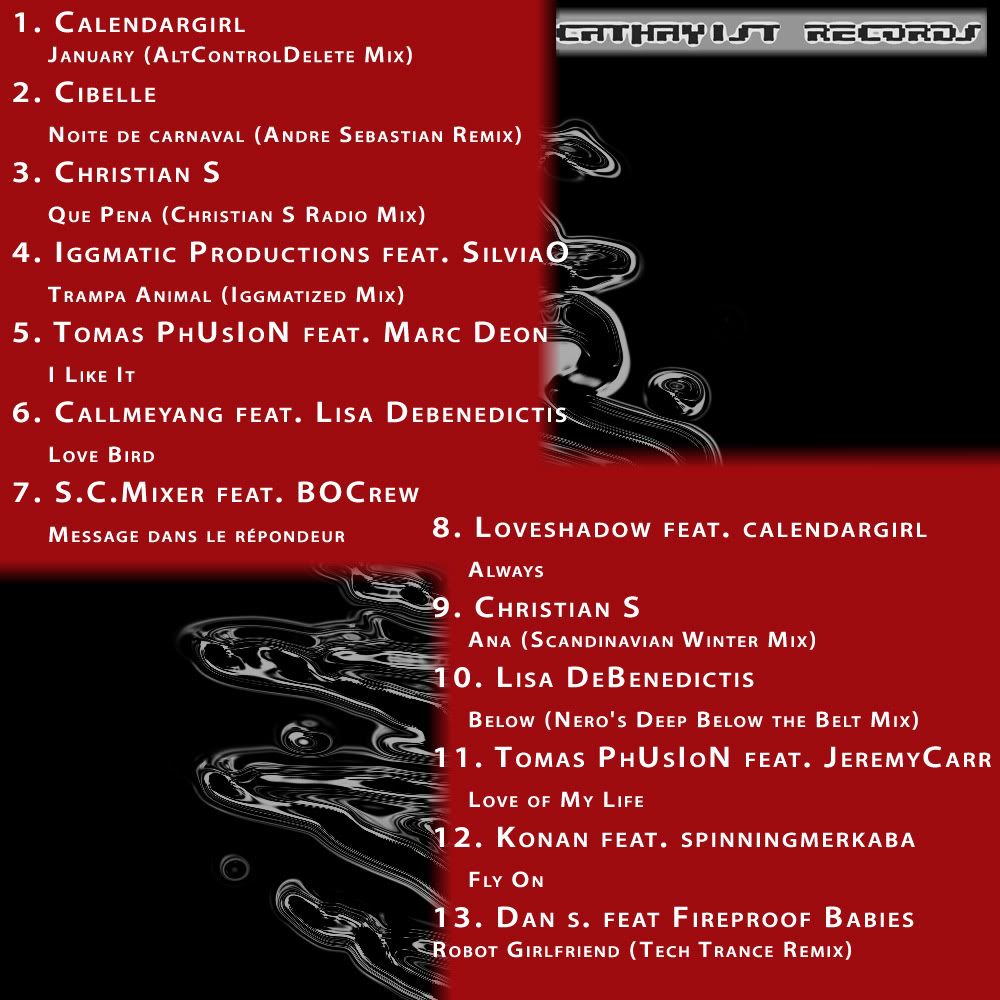 An unofficial playlist of the mix of the most carefully handpicked house tracks ever to grace ccMixter!

playlist(MP3)

1. Calendargirl - January (AltControlDelete Mix)
2. Cibelle - Noite de carnaval (Andre Sebastian Remix)
3. Christian S - Que Pena (Christian S Radio Mix)
4. Iggmatic Productions feat. SilviaO - Trampa Animal (Iggmatized Mix)
5. Tomas PhUsIoN feat. Marc Deon - I Like It
6. Callmeyang feat. Lisa Debenedictis - Love Bird
7. S.C.Mixer feat. BOCrew - Message dans le répondeur
8. Loveshadow feat. calendargirl - Always
9. Christian S - Ana (Scandinavian Winter Mix)
10. Lisa DeBenedictis - Below (Nero's Deep Below the Belt Mix)
11. Tomas PhUsIoN feat. JeremyCarr - Love of My Life
12. Konan feat. spinningmerkaba - Fly On
13. Dan S. feat Fireproof Babies - Robot Girlfriend (Tech Trance Remix)

Mix is available at Archive.org.